Below are some notable motorcycles set to release this year. Some are fresh models, some are established favorites, but all of them deserve a closer look, a test ride or at least a moment to appreciate their design.
ARCH 1s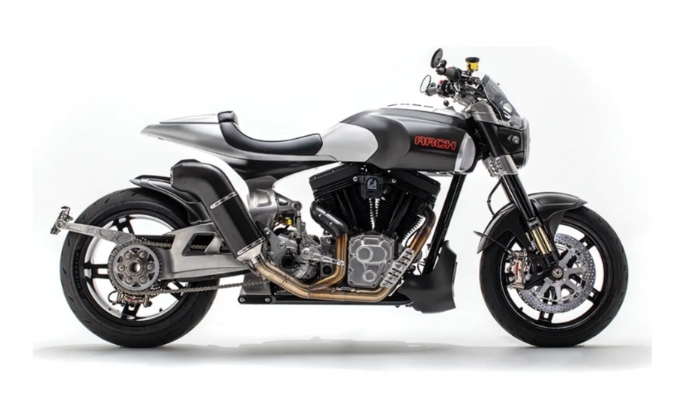 ARCH is a limited-edition motorcycle manufacturer based in Los Angeles, co-founded by actor Keanu Reeves and master bike-builder Gard Hollinger in 2011.
ARCH Motorcycles, co-founded by actor Keanu Reeves and master bike-builder Gard Hollinger in 2011, is a Los Angeles-based boutique maker of limited-edition, bespoke motorcycles. This year, they have introduced a new model, the 1s, which boasts a powerful 124ci V-twin engine and a steel mainframe chassis with a machined billet aluminum subframe. The motorcycle features a single-sided swingarm and rear-to-mid-mounted foot controls, making it suitable for both cruiser and street sport riding. The use of billet aluminum, carbon fiber, and high-end parts and electronics is prominent in its construction. Each motorcycle is built to order, with a starting price of $128,000. Additionally, buyers will be invited to attend an annual ride-and-camp trip with Reeves and Hollinger.
Ducati SuperSport 950s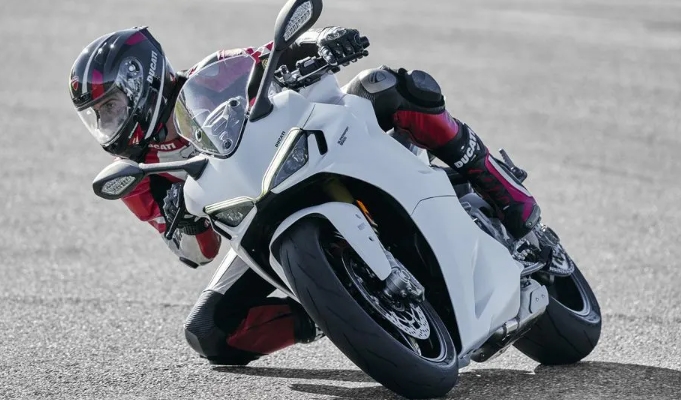 Ducati is known for producing excellent motorcycles, and the SuperSport 950 and 950S are no exception. These models are especially appealing because they are designed to be comfortable for all-day riding, unlike some sport bikes that can cause wrist and back pain after a day of aggressive riding. The SuperSport 950 received an electronic update last year, along with a few other minor changes, but it remains a fast and thrilling ride.
The SuperSport 950 and 950S by Ducati may not be the fastest motorcycles in the company's lineup, but that's not their intended purpose. They're designed for all-day riding without causing discomfort to the rider's wrist and back. The 937cc Testastretta 11º V-twin engine used in these models is the same as in the DesertX, Monster, Hypermotard 950, and Multistrada V2. The 950 is available in red at a starting price of $15,195, while the S is priced at $17,695 and is offered in Arctic White Silk for an additional $400.
BMW M1000RR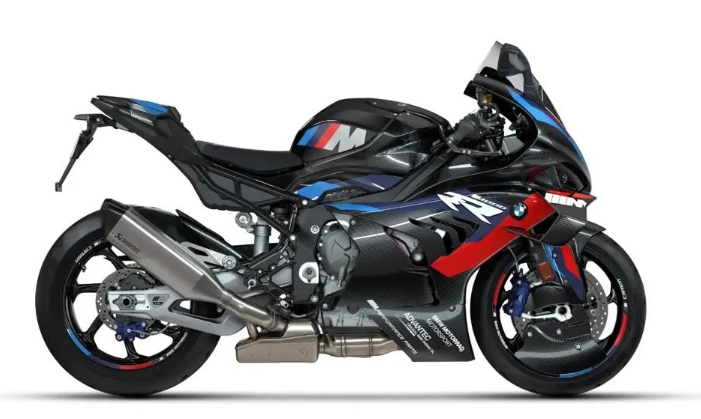 For 2023, the renowned M1000RR receives a power boost with advanced aerodynamics significantly improving stability and speed. Its ferocious 209.2 bhp four-cylinder, 999cc liquid-cooled ShiftCam inline engine comes with forged pistons, CNC machined intake ports, ShiftCam valve timing, and other enhancements intended to provide a thrilling ride on city streets and country roads.
This high-performance machine doesn't come at a low price, with a cost of approximately $30,500. However, if you have the financial means, it could be the ultimate option for non-professional racing enthusiasts. With a top speed of 195.1 MPH, it's an impressive ride that delivers an exhilarating experience.
Suzuki V-Strom 800DE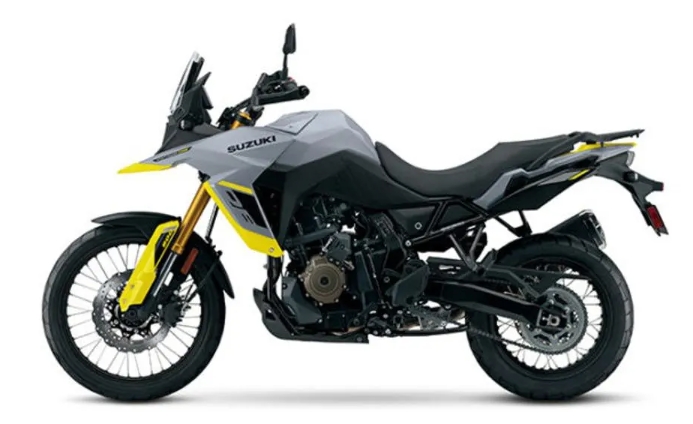 The brand-new 800DE is built for off-road adventures, setting it apart from its sibling, the GSX-8S. It shares the same engine, but with power-enhancing adjustments to the mapping and exhaust. The throttle has been fine-tuned for off-road use, while the "G" mode is specially designed for better grip on rocky terrains. Additionally, the motorcycle features a sturdy bolt-on subframe that can handle more cargo, ideal for long rides in the woods. Its suspension is fully adjustable, and with careful throttle management, you can go up to 300 miles on a single tank. Moreover, the 800DE offers many customization options.
Indian Challenger Elite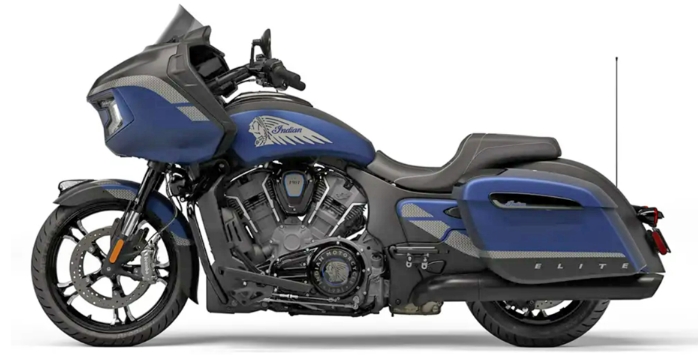 The Indian Challenger Elite model is a limited edition with only 150 units available. It offers exclusive features like three riding modes, a unique "Sapphire Blue Smoke Paint with Black Smoke" color, robust Fox shocks with electronically adjustable rear preload, redesigned adaptive LED headlights, and a new slipper clutch to help with down-shifts. It is powered by a powerful 1768 CC engine that delivers 120.7 bhp and 131.4 lb of torque. The price for this impressive machine is $30,000.