Serial electric bike will debut before the end of the year
It will enter the market next year and will act as an analogue of 125-cc models like the Z125 and Ninja 125. Specifications of the electric bike have not yet been published. But it is known that Kawasaki is also developing hybrid motorcycle modifications and converting its engines to synthetic and biofuels.
The prototype electric motorcycle presented by Kawasaki at the Intermot show in Cologne will form the basis of the future production model. It will be an analogue of a 125 cc bike. Its premiere will take place before the end of the year, and the motorcycle will appear on the market in 2023. According to some reports, the electric Kawasaki uses a frame from the Z400 and a number of components from the Z300 or Ninja 300.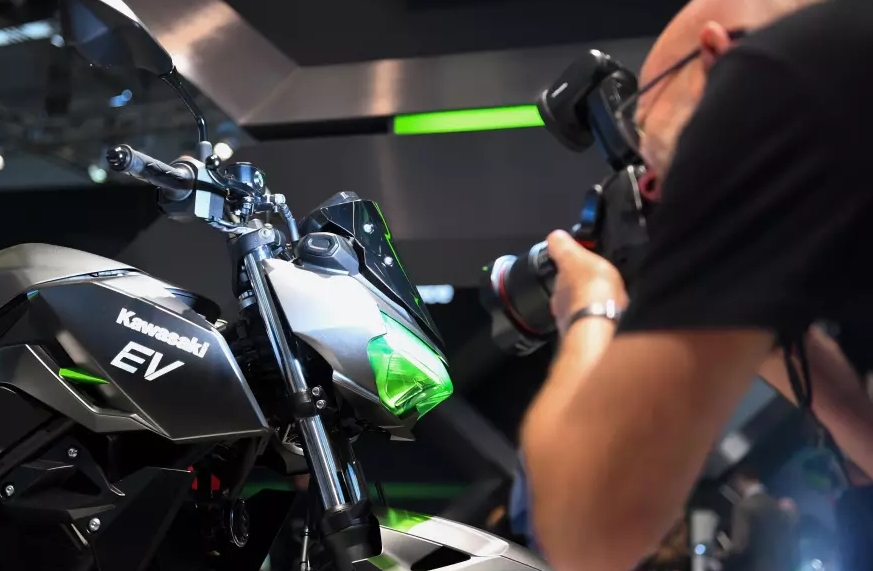 There are no technical specifications yet. But it is known that in 2022 the company will show three electric models, and by 2025 there will be ten of them in the brand portfolio. But this does not mean abandoning the development of fuel motorcycles, although they want to transfer them to synthetic and biofuels. Also in the work are hybrids capable of moving at low speeds exclusively on electric traction.
The Canadian brand Can-Am will also produce electric bikes. Two models have already been announced: the off-road Origin and the urban Pulse. Technical characteristics are also not disclosed, but it is known that the Austrian Rotax will supply the power plant for them. The launch of electric motorcycles on the global market is scheduled for mid-2024.