Presented at the start of 2021, the Harley-Davidson Pan America was quick to find its audience, particularly in the United States where it is the top seller in the large-displacement trail market. Good news for all young drivers, an A2 version of the Pan America will soon arrive in the catalog. A trail that will borrow its engine from the Nightster 975.
Despite a design that can be described as both original, and therefore divisive, the Harley-Davidson Pan America 1250, released last year, had an encouraging start to its commercial career.
Star of sales in the United States, where it has established itself as the reference in the trail segment in just a few months, the Pan America 1250 has validated the bet made by Harley-Davidson management to launch an original model, on a equally unknown market for the American brand.
Building on the success of the Pan America 1250, the Milwaukee manufacturer should soon add a string to its bow with the arrival of an A2 version of the Pan America. For this, Harley-Davidson will not have to look far, and will equip its trail with the V-Twin Revolution Max inaugurated on the Nightster 975.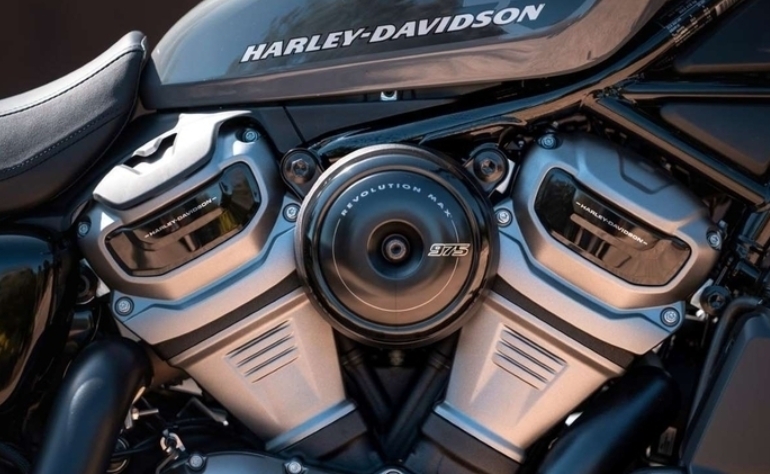 An engine developing 90 horsepower, against 150 for the 1250 version of the current Pan America, which thus fits perfectly into the nails of the A2 regulations with a simple clamping at 47.5 horsepower.
If the information is still not official, after the homologation document mentioning this Pan America 975 unearthed by a Brazilian blogger, the publication Motorcycle.com has this time got its hands on the registration in the United States, by the brand itself, of a mirror kit for a future model called RA975. RA being the code name of the Pan America, there is no longer any doubt as to the imminent arrival of the A2 version of the American trail.